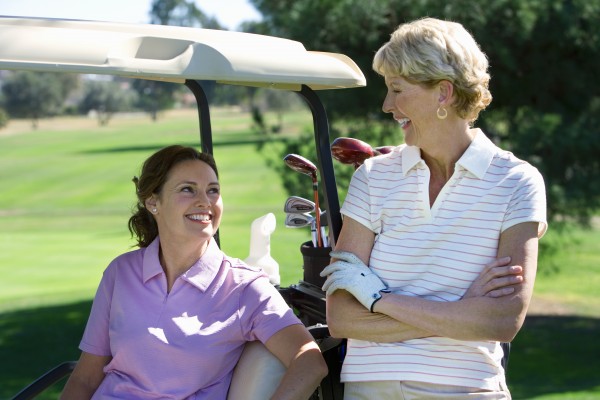 Here are some Key Points for 2021:
The cost to join the League is $50.00.
You must pre-book a round for league play. No walk-ons will be permitted.
Each week will run from Monday to Saturday (Week 1 is Monday May 3rd.)
Important: In spreading the opportunity to play your League round to any day of the week, you MUST pick a day (or choose it when you arrive at the golf course) and indicate to the Greeter and your playing partners the you are playing your League round. If you play more than once a week, you cannot wait until the end of the week and then submit a score of your choosing. "You're on your honour" – this is the best way to keep it fair.
You will still receive your Registration Gift, you can pick it up at the Valley any time after May 3rd.
We will maintain the team format where each participant will be placed one of 12 to 16 teams (based on registration numbers).
Each league member will be awarded a participation point (max of 1 point per week) for their league round.
Prizes will be awarded based on participation along with a competitive format each week which will be communicated in the weekly league email.
Specialty Events (2 person Scramble etc.) will be announced in the Newsletter.
Birdies will be tracked by the Pro Shop staff with cards that are submitted for end-of-season prizes.
There will be a drop box at the Greeter Table to drop your scorecard in after your round. Please be sure to print your first and last names clearly to be marked in for your league round for the week.
Depending on the easing of COVID-19 restrictions by the Province, the status of the Year-End Banquet has yet to be determined.
Thanks everyone for your patience and cooperation, and for participating in our League. We will all do our best to make it a success!
Tee Times during Covid Restrictions
You can play your League round any day, Monday- Saturday (it does not have to be a Wednesday round). If you play 18 holes, you must use your first 9 for Ladies League scoring. You cannot record pars, birdies or score from your second 9. Tee- times can be booked up to one week in advance by calling the Golf Shop at 519-821-1441. If your group consists of only 2 or 3 golfers, our starter will help you find a foursome. You will meet more of the ladies and this will also help with pace of play.
Two-somes will be discouraged.
Rules of Play
We encourage golfers to use the Golf Canada rules of etiquette and play; recognizing that beginning golfers may wish to consider the rules as guidelines and experienced golfers should adhere to the golf rules more exactly. Rules of etiquette and dress code will be expected of all golfers regardless of experience. If you are a new golfer (or having a bad round), it is OK to pick up your ball after enough shots (usually around double par). You can then putt or just go to the next hole. Enjoyment of the game and steady improvement are important goals as you play golf.
Weekly Dinners
Victoria Park Valley is providing reasonably priced, delicious dinners, which will be served every Wednesday following or preceding your golf game. Sometimes, inclement weather may cause us to cancel the planned dinner (if too many golfers choose not to play). In that case, there will always be a grill special available for those ladies who brave the elements! Dinners will vary, and will be priced accordingly.