At Victoria Park Golf Club, we pride ourselves on creating fun atmosphere where young golfers can learn and grow into the game of golf. We offer a variety of programs at both Victoria Park East and Valley, which cater to Junior golfers of all ages or abilities. We believe that learning to golf is a gift that parents give their children—something that can be enjoyed throughout their lifetime.
Children will receive instruction from CPGA professionals. Please click on the tabs below to learn about the various junior golf programs at both courses.  
Click the tabs below for Junior Program details at each course.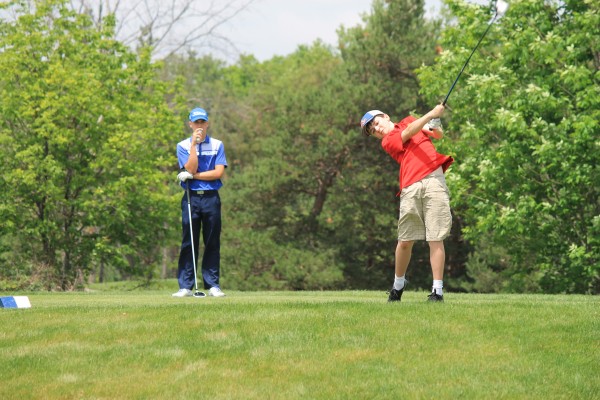 The Junior Camp will introduce and educate your child to the great game of golf. The outdoor camp is open to boys and girls age 7-16, designed for golfers of Beginner to Intermediate ability levels. All camps run weekly during July and August, are co-ed, and start at 8:30am to 12:00pm sharp each day.
NEW THIS YEAR: "Full Day" Camps at Victoria Park Valley, July 23 to 27, or August 20 to 24. 
ONLINE REGISTRATION NOW AVAILABLE. PLEASE CLICK HERE.
Camp topics include rules, etiquette, equipment, and fundamentals of the golf swing. Junior Campers will cover the full swing, the short game, chipping, putting, and sand shots; plus, there will be some on-course golfing.
To view our complete 2018 Lessons, Clinics and Junior Camps brochure, outlining other Junior programs as well, please CLICK HERE