Victoria Park Specials and Promotions
Gift Cards are always popular, and they can be used for any product or service that we sell – at both of our golf courses! You can buy them online, and we'll mail them to you free; or, visit the East Course pro shop to purchase on-the-spot.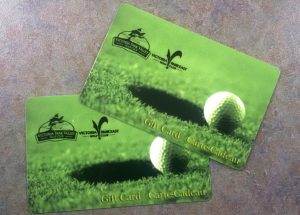 The 2017 Southwestern Ontario "Golfer's Red Book" is now available. This coupon book is packed with great savings at 97 golf facilities throughout the region – including Victoria Park East and Victoria Park Valley! Take advantage of these amazing deals throughout the 2017 golf season. Makes a great gift! Pick up your's at Victoria Park East Golf Club, or visit www.golfersredbook.ca and click on Southwestern Ontario.