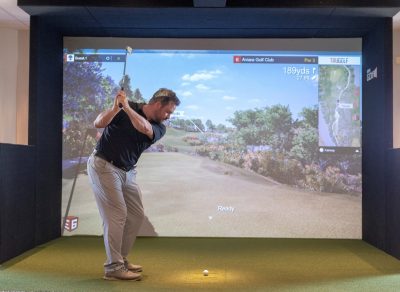 Indoor golf is back at Victoria Park East! Our two golf simulators will be available for play, starting Wednesday November 6th at 9:00 am. 
The software has been updated with new features, and a bunch of new courses to play! Hourly rate is the same as last year: $40.00 per hour plus HST – and remember, that's PER HOUR not per person. We are also offering some money-saving multiple hour packs (plus HST): 10 hours for $350.00; 20 hours for $625.00; or 40 hours for $1,100.00.
Simulator Hours: daily 9:00 am – 10:00 pm, advance booking only.
For complete details please visit us at 1096 Victoria Rd. South, or call 519-821-2211.