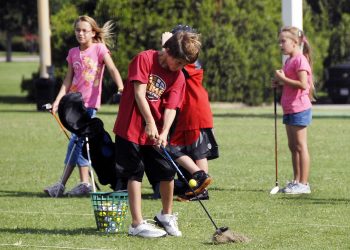 at Victoria Park Valley. Saturdays beginning September 14 through to October 19, we will have series of Junior Clinics focusing on fun and golf basics. These clinics are not just for beginners, as instruction will include all aspects of golf. Register in person at the Valley Pro Shop to receive Junior Clinic Tickets – each session is good for one hour of instruction and driving range balls. Please note: clinics do not have to be taken consecutively, or they can be used all in one day if you have more than one child, and they are transferable: these clinics make a great birthday present, or even for a birthday party idea!
3 Sessions – $60 plus HST
6 Sessions – $100 plus HST
Clinic Dates: Saturdays from September 14 to October 19, 9:00 AM to Noon. Call the Valley Pro Shop at 519-821-1441 to pre-book at time slot. Walk-ins are welcome!